STMicroelectronics cooperates with Carota to achieve fast and safe FOTA updates
The Firmware-Over-The-Air technology (FOTA) allows the download and update of firmware for specific in-vehicle electronic control unit (ECU). As the number of ECUs connected to T-BOX and IVI keep increasing, the contactless access to the vehicle components for its diagnostics and operating data can help automakers reduce their recall costs. Meanwhile it can also improve the quality of their products as well as the efficiency of their operations with real-time data updates and after-sales service enhancements.
Regarding the demonstration of the FOTA solution, ST uses the TelemaCo3P and the 32-bit microcontroller SPC58 Chorus to build this advanced smart gateway which can remotely update the ECU's firmware of the LED headlight. The TelemaCo3P Unit is connected to the cloud server via 4G to download the encrypted and verified new firmware and then, send it to the gateway via the Ethernet interface. The gateway is connected via the CAN interface to update the ECU's LED headlight with the decrypted firmware.
ST has developed an APP for PAD to facilitate the features updates and controls for those ECUs in ST's demo cars. So, the PAD can access the in-vehicle network through the WiFi hotspot shared by the TelemaCo3P and send commands to control each ECU of the vehicle.

▲ Demo diagram
▲ Demo diagram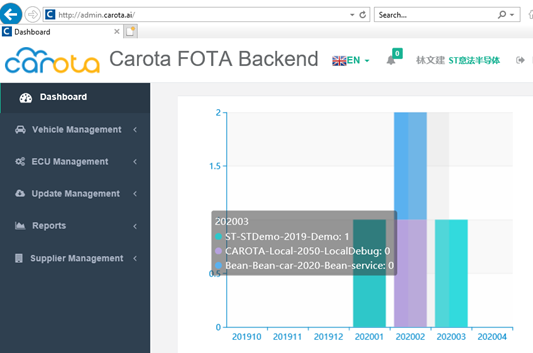 ▲ Backend FOTA management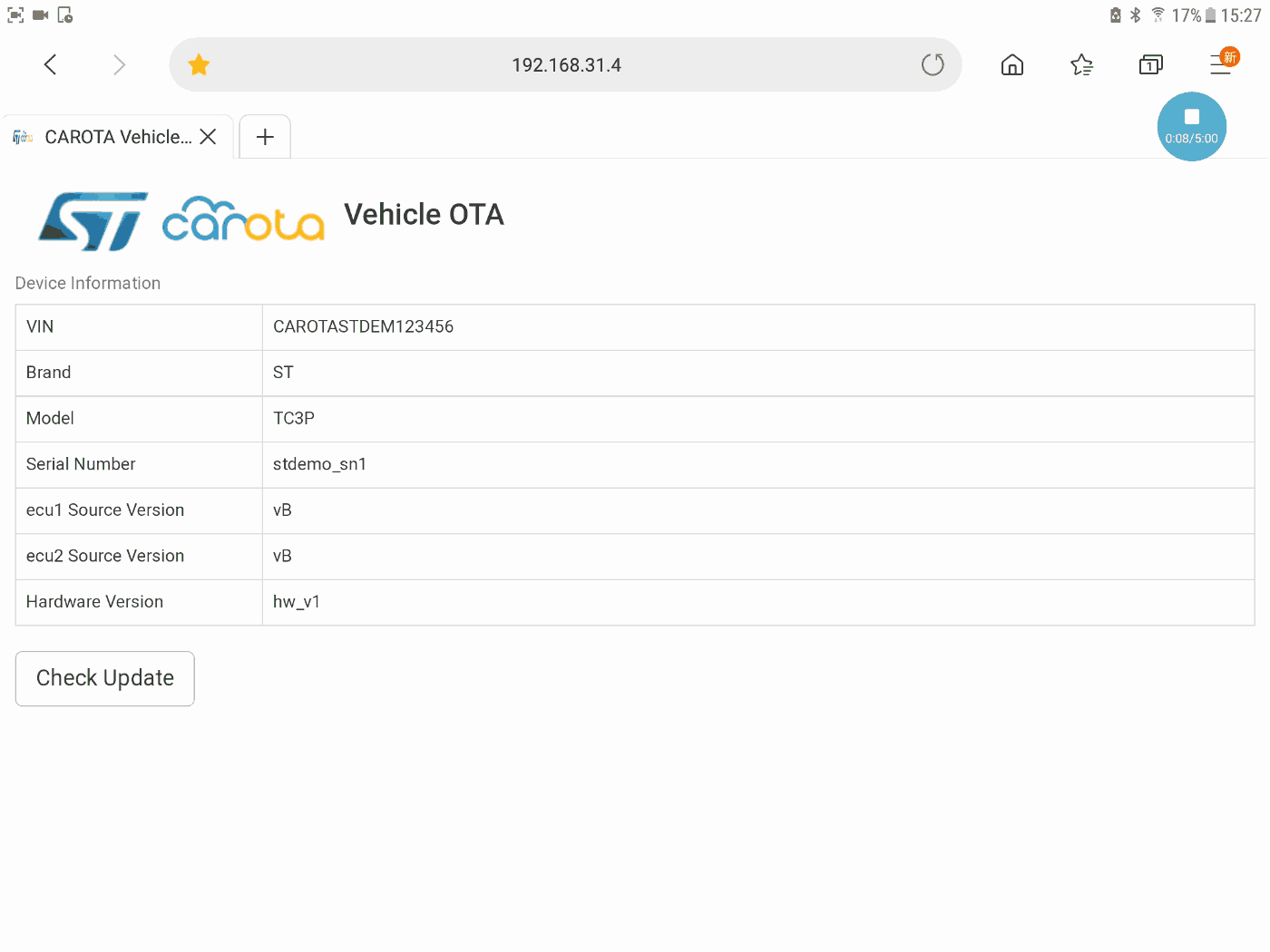 ▲ PAD controlling the update of the LED headlight's ECUs
ST provides a full range of telematic processors, 32-bit microcontrollers and security elements, ensuring the highest level of security and protecting vehicles from malicious attacks.
TelemaCo3P processor is a vehicle-level and energy-efficient chip designed to provide cost-effective processing solutions for connected vehicles and innovative applications (including the network security protection). It has a powerful ARM dual 600MHz Cortex-A7 application processor, independent and embedded hardware security module (HSM), an ARM Cortex-M3 based isolation subsystem, with a full set of standard interfaces connections, including 3*CAN ports(2* CAN FD & 1*CAN), 2 * 10M/100M/1G Ethernet ports , Flexray, etc. AEC-Q100 grade 2 (-40 °C- 105°C) qualified and can support the development of application that is eligible for ISO26262 ASIL-B certification .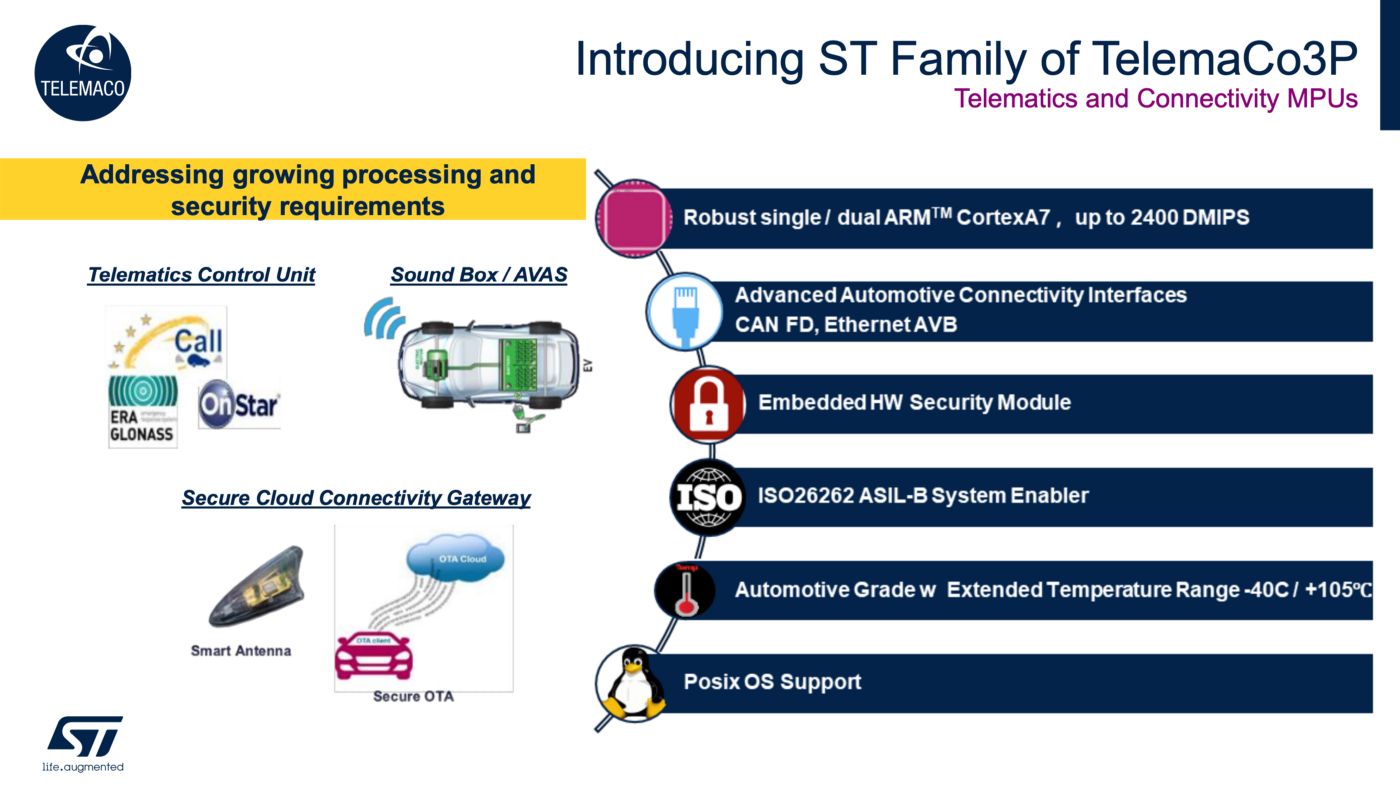 SPC58 Chorus series of 32-bit microcontrollers provide a highly integrated single-chip security solution for the new generation of central body control and gateway applications.
Software and hardware are perfectly compatible and highly scalable, with a wide product range from entry-level to high-end level.
Various communication interfaces such as Ethernet, CANFD, LIN, FlexRay and other common-used communication peripherals.
Hardware security module protect both communication and programs, then the multiple safety features can supports the system functional safety development up to ASIL D.
Chorus supports multi-flash partitioning, Flash A/B contexts with HW swap as well as eMMC, HyperBus for storage extension, which can easily meet the OTA system requirements.
Enhanced design of low power consumption module providing more configuration options.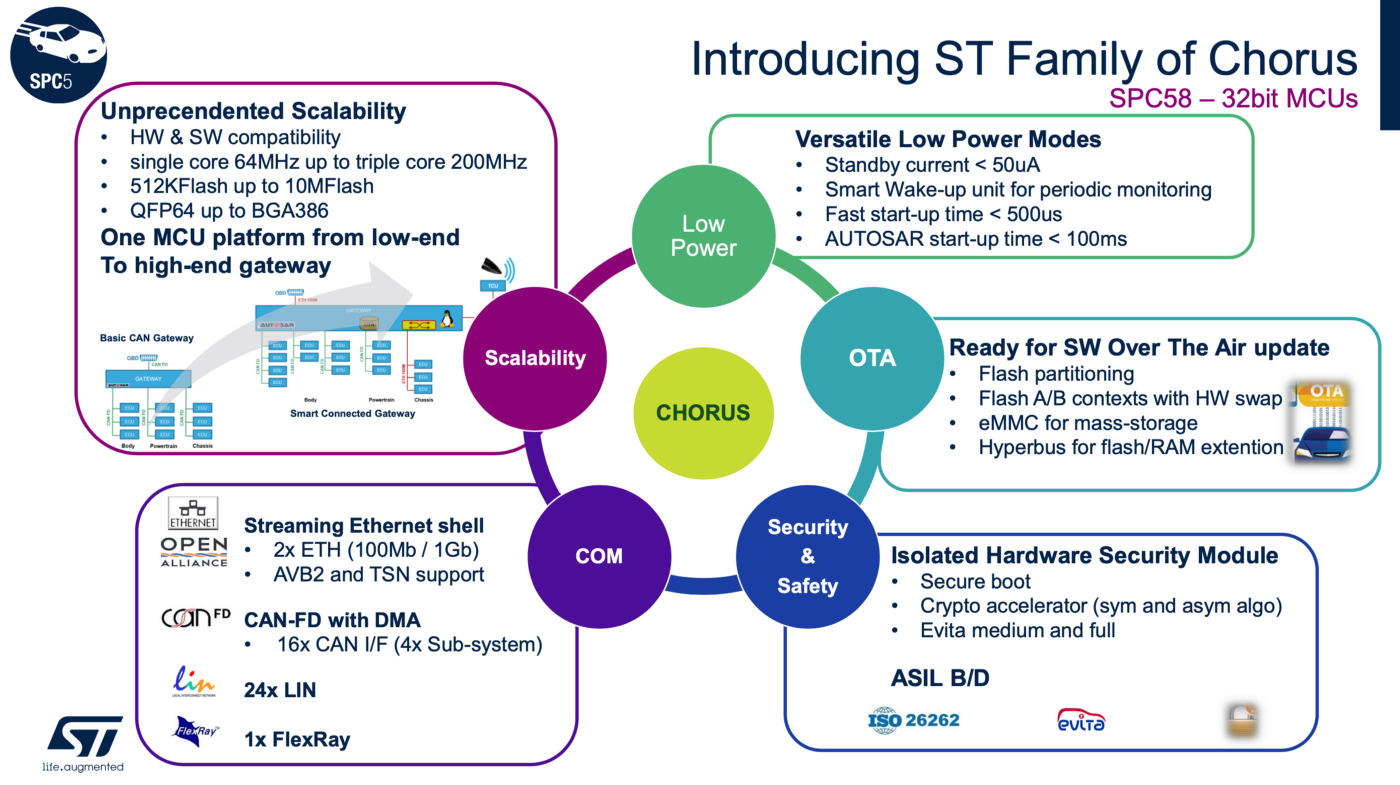 ▲ Chorus Product Features
Refer to the Chorus family roadmap, the product portfolio widely meet the diversified system needs: from single to triple cores with frequency from 64MHz to 200MHz and flash from 512K to 10MB.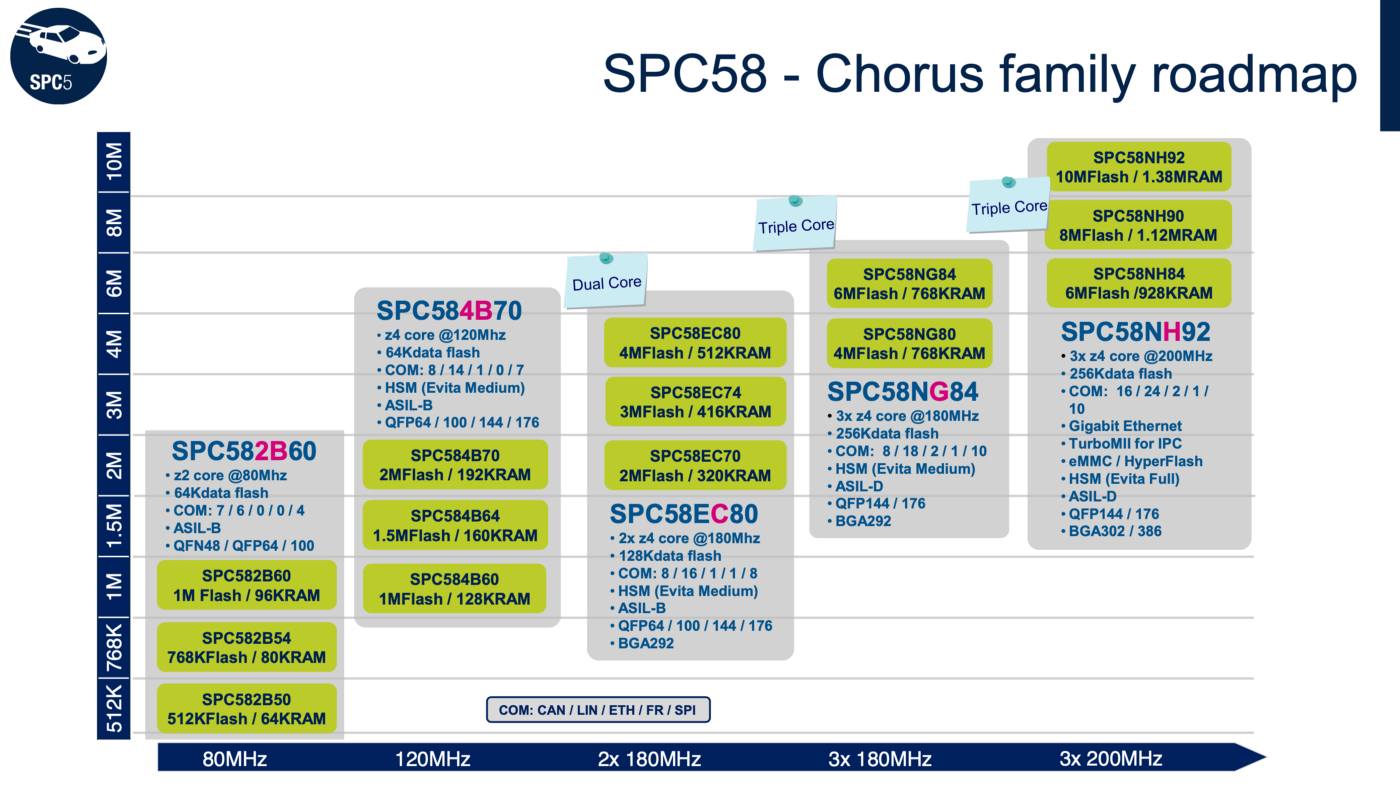 ▲ Chorus family roadmap
ST provides a complete and easy-to-use development ecosystem, such as SPC5Studio IDE with a graphic configuration interface, evaluation board, AUTOSAR MCAL and other software. In addition, many third-party partners can provide support in various areas.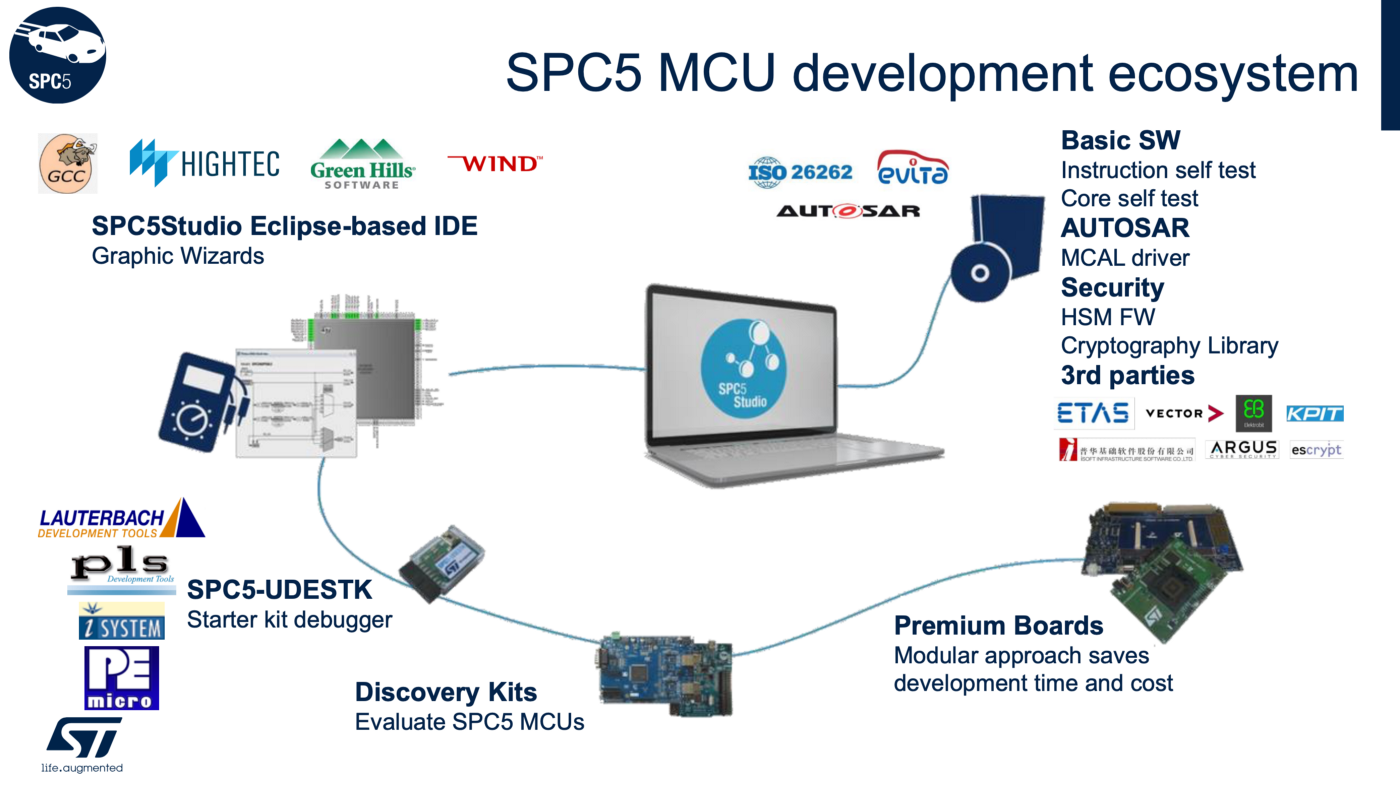 ▲ SPC5 MCU Development Ecosystem
For the FOTA demonstration, ST's partner, Carota, provides OTA update, upgrade, repair and data management services. With differential core technology to create the firmware package efficiently, couple with tools to develop an update strategy, and to securely upload the package to the cloud, then the gateway downloads it into the vehicle's terminal, OTA update will repair any potential vulnerabilities, obtain more features and improved the performance.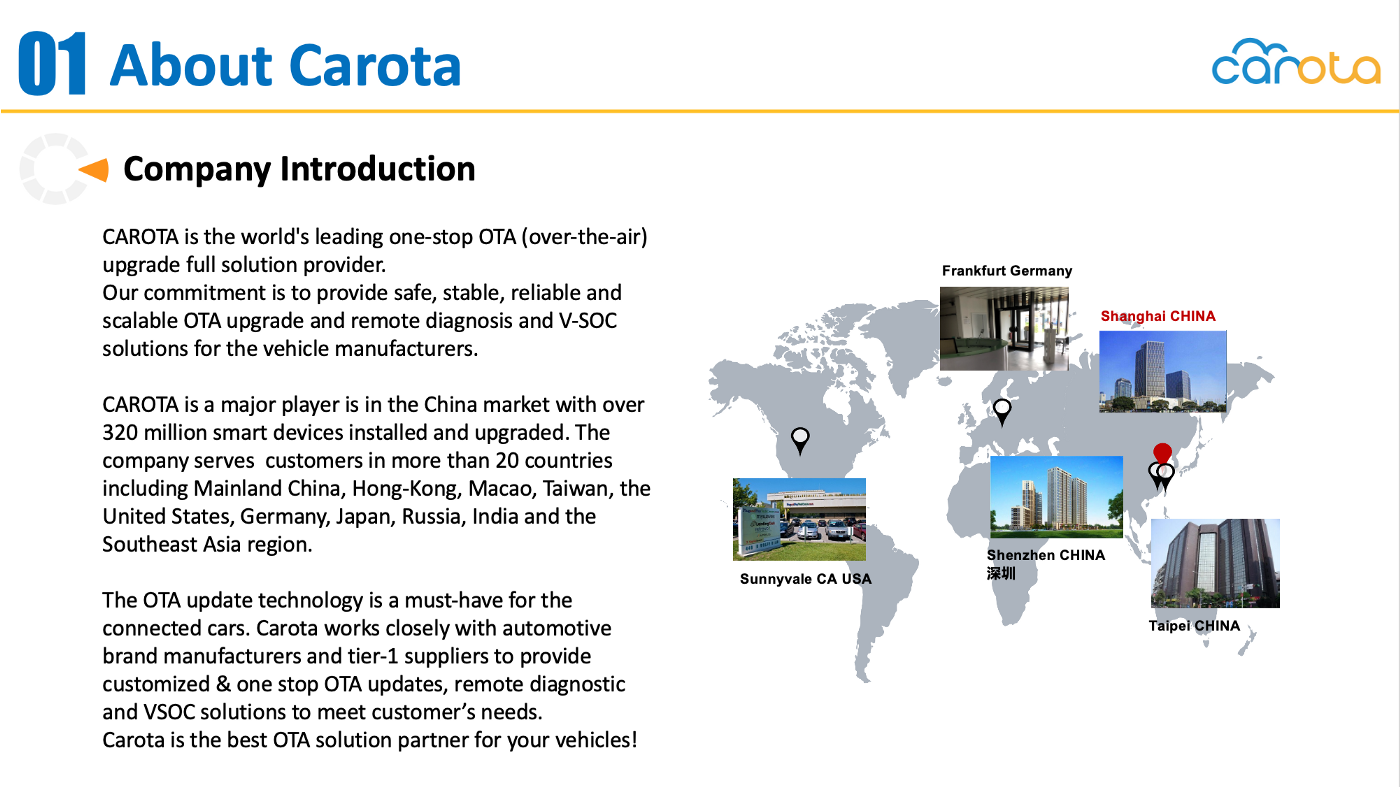 About Carota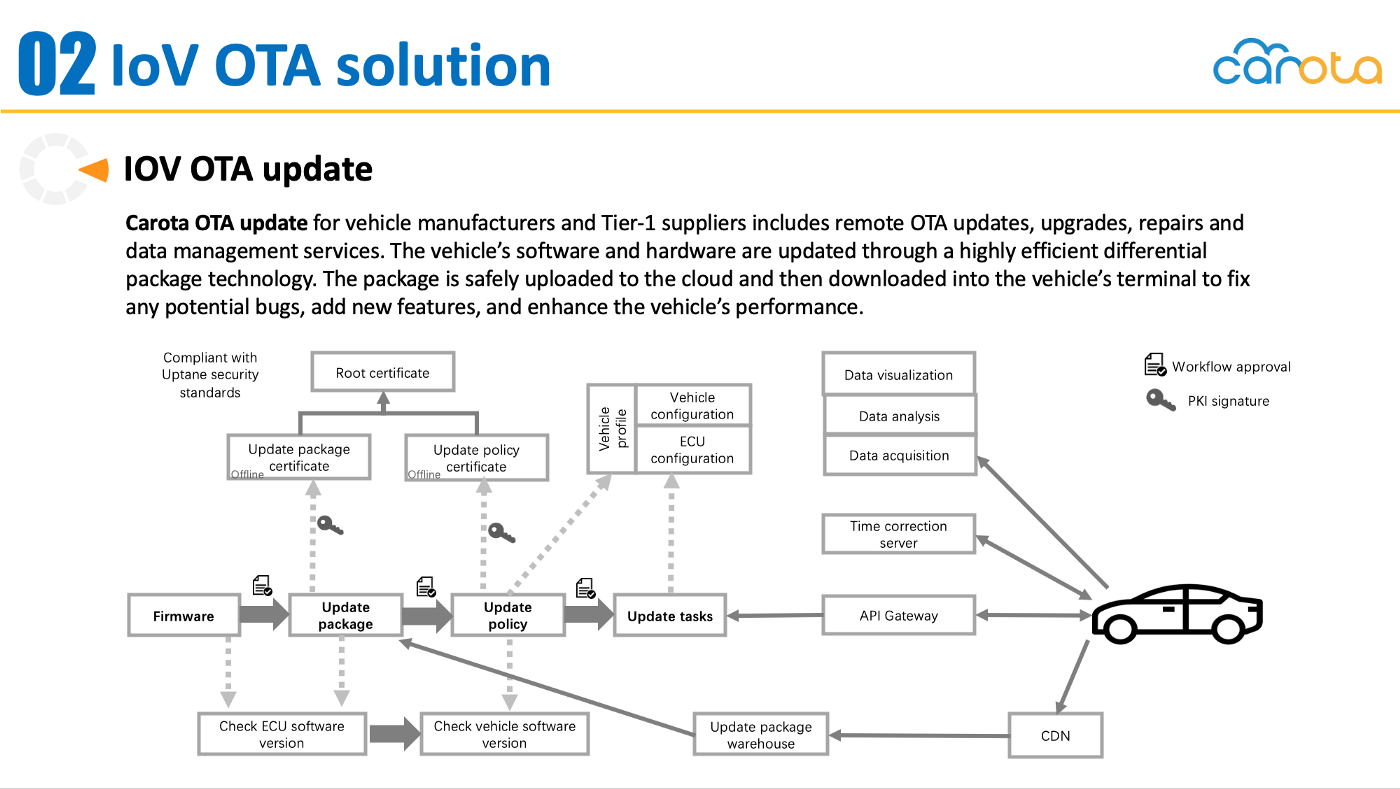 IoV OTA solution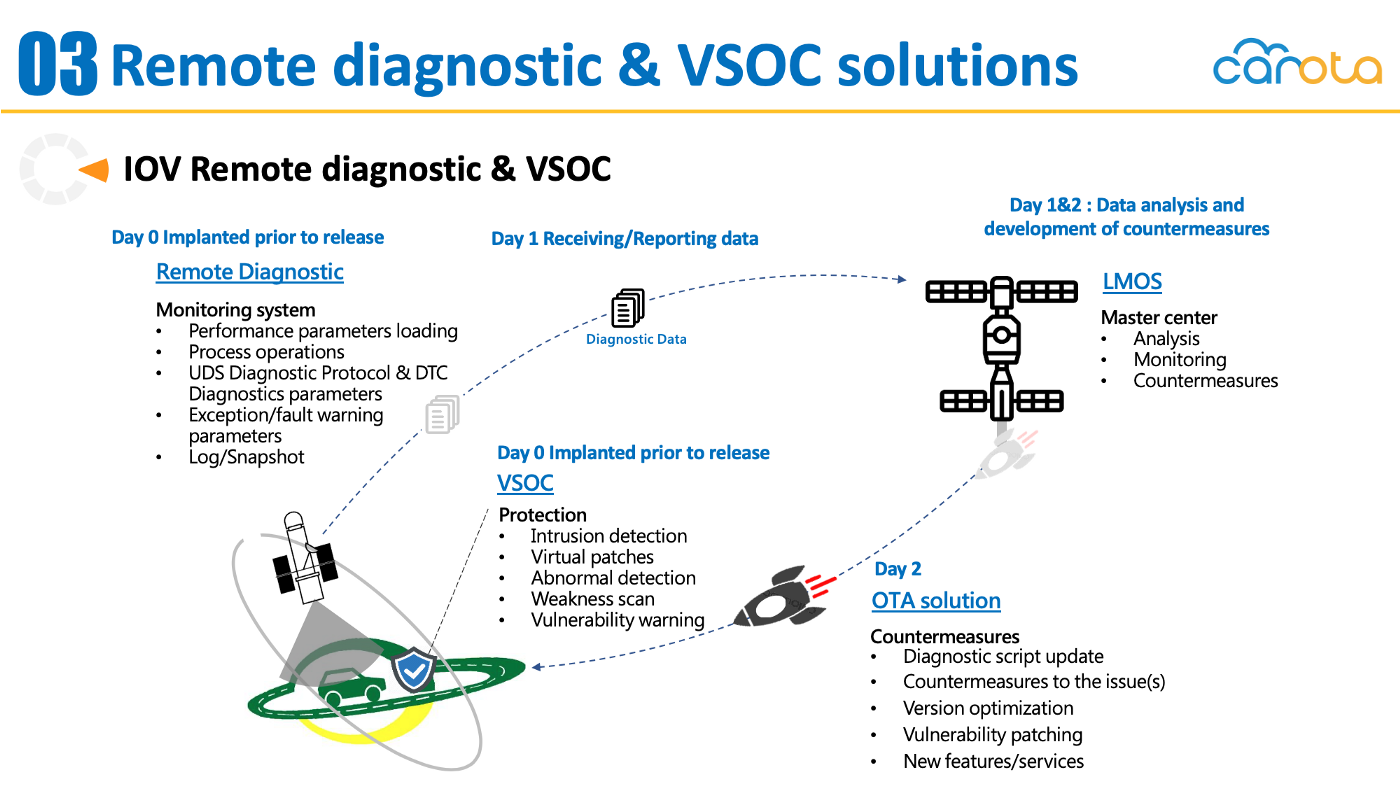 Remote diagnostic and VSOC solution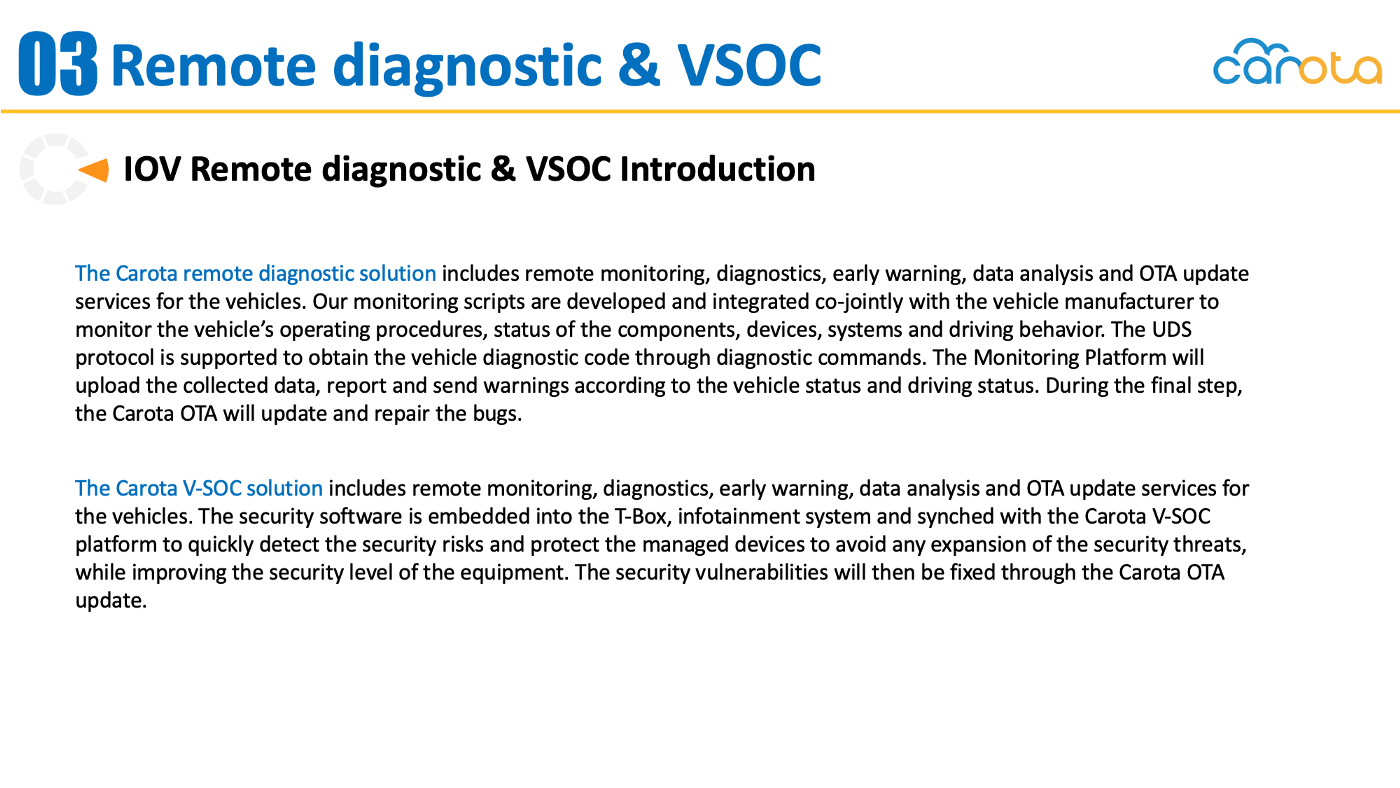 Remote diagnostic and VSOC solution
Additionally, Carota provides remote diagnostics and VSOC solutions including remote monitoring, diagnosis, early warning and data analysis and OTA update services. Article translated and reprinted from ST automotive WeChat. https://mp.weixin.qq.com/s/uNv6eCGXpDukLcSAWEufrg