Carota Partners with Drimaes to Enhance Vehicle Remote Management Solutions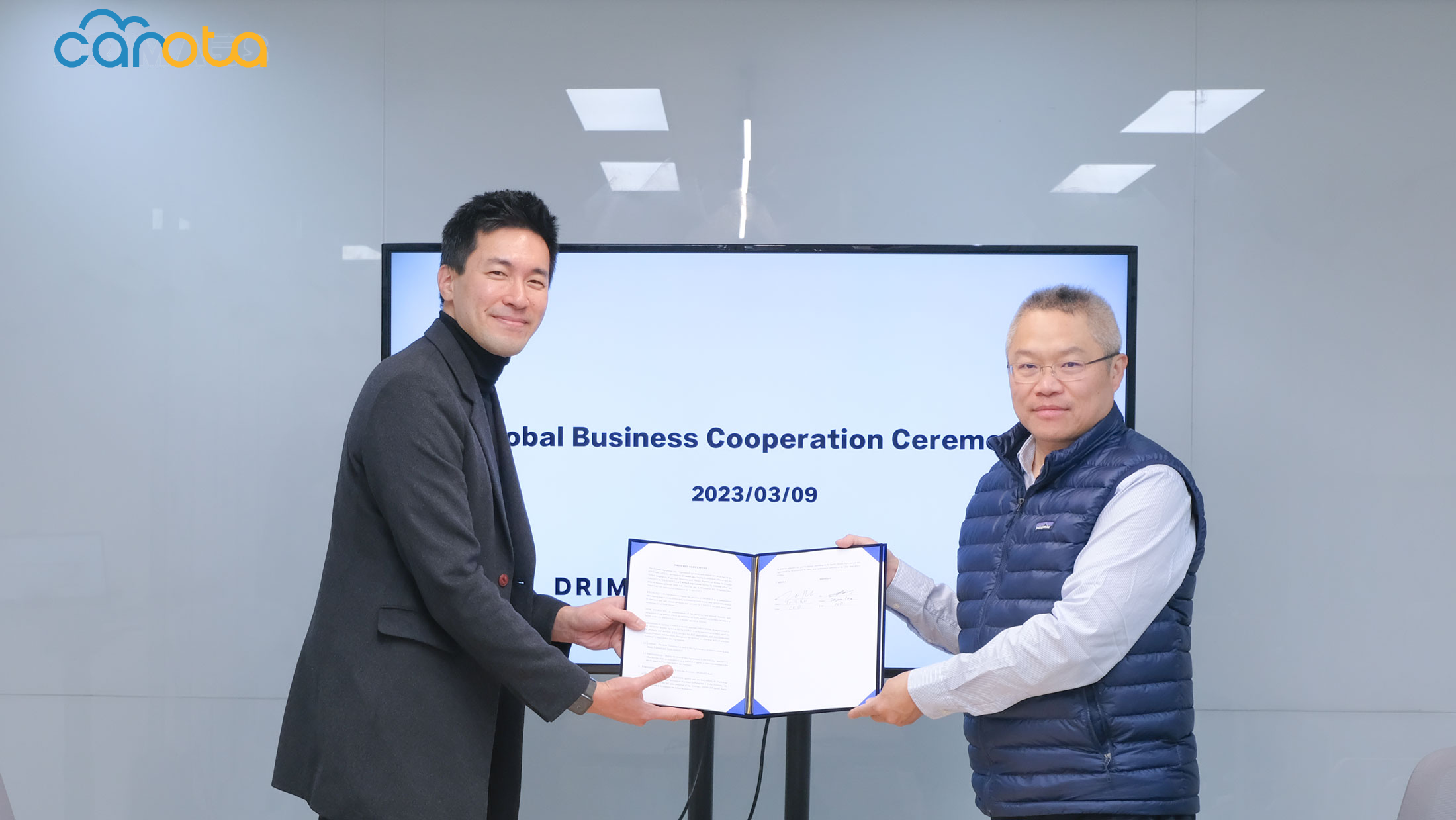 Seiyon Lee, CEO / CCO at DRIMAES (Left) and Paul Wu, CEO of Carota (Right)
On March 9th 2023, Carota and Drimaes have signed a strategic cooperation agreement. The agreement aims to introduce OTA functionality into smart control solutions for vehicles, enhance existing software and hardware ecosystem, and provide feature solutions such as Fleet Management System (FMS), Over-the-Air (OTA) updates, OTA update testing, vehicle security, and remote management.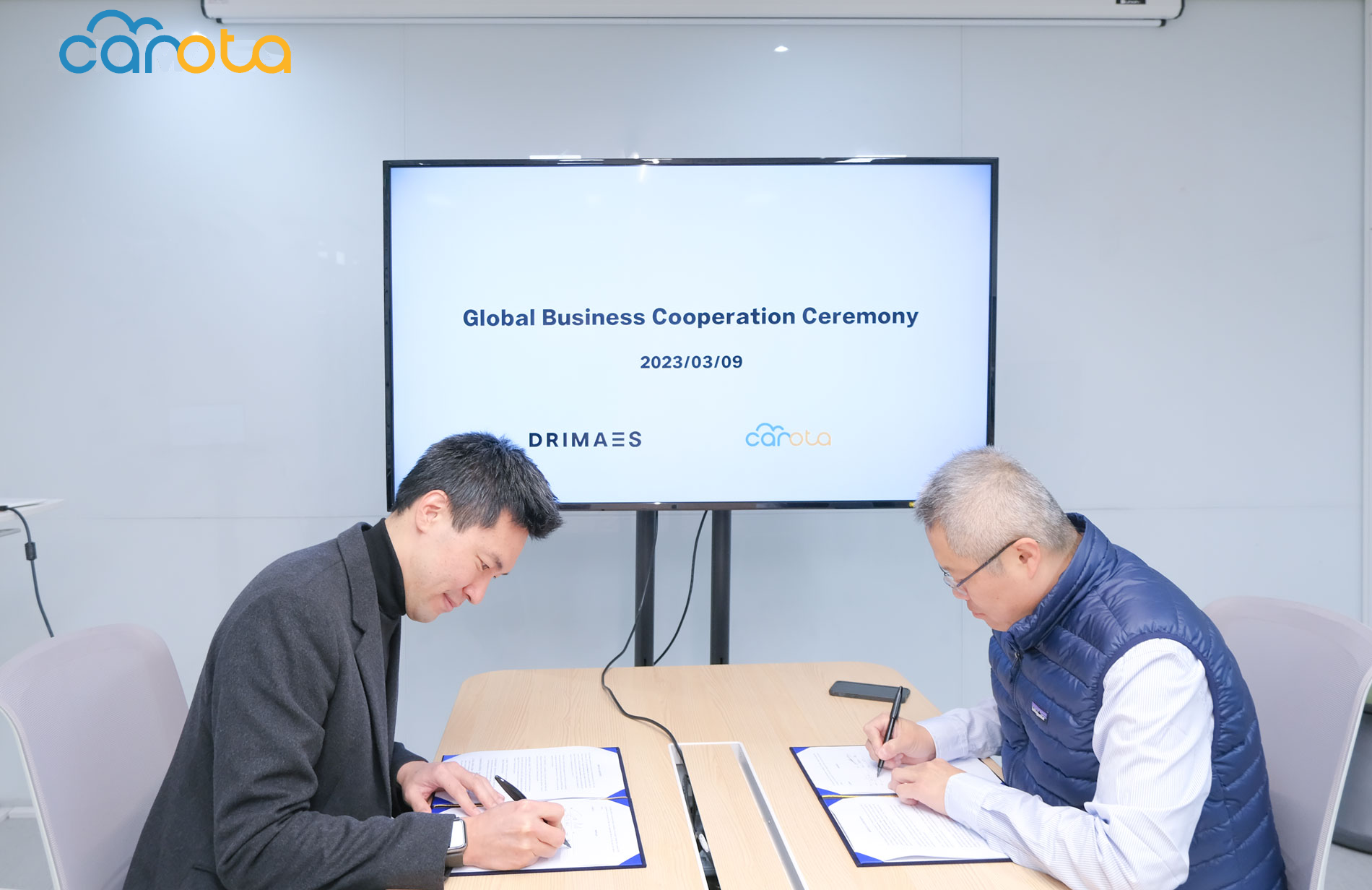 On-site signing ceremony
Drimaes is a Korean company specialized in smart mobility solutions, with a commitment to human-vehicle interaction through the in-vehicle infotainment system (IVI). Drimaes will establish an intelligent control solution, in cooperation with Carota, to introduce OTA functions into the vehicle control system. The aim is to build a development environment and infrastructure for the safe installation of OTA functions.
Carota will provide functional solutions for OTA testing, remote management, and security. The solution will first be implemented in the logistics and transportation industry, due to its need for a large number of logistics resources and a sound management system, before extending it to the commercial vehicle system, and ultimately achieving the Internet of Everything.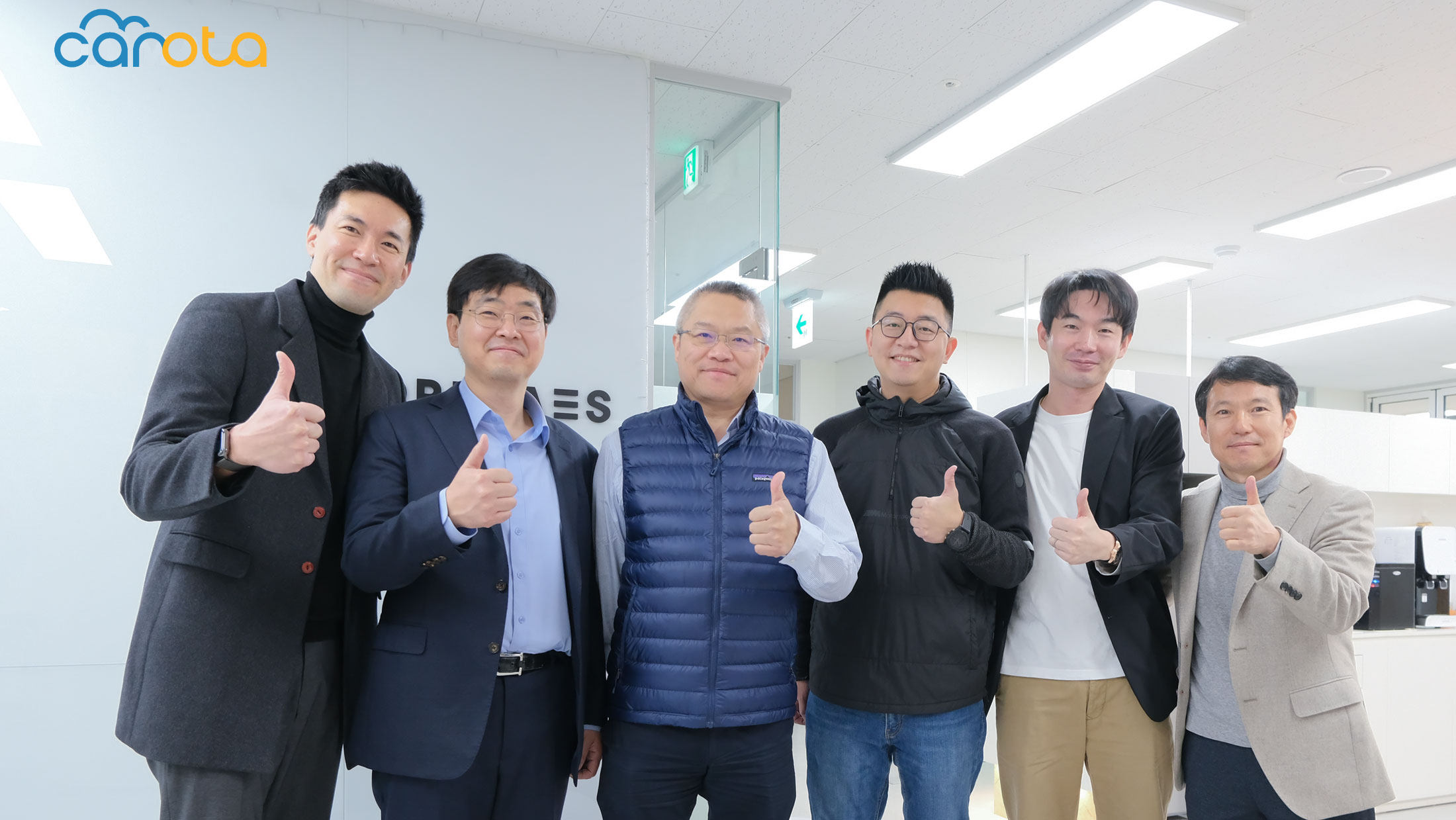 Group photo
Seiyon Lee, CEO of Drimaes, expressed excitement about the cooperation with Carota, stating that Drimaes's intelligent fleet management solution is complete and highly feasible. The two parties will achieve win-win cooperation and jointly build a smart world with all things connected.