Carota's collaboration with Microsoft paves the way for OTA Technology to enter the mainstream era!
Smart interconnectivity has become an irreversible trend with the onset of the Internet of Everything era. Everyday items, including smart TVs, smart washing machines, etc., are increasingly being connected to the internet and can be controlled via mobile phones. Smart wearables are also following the trend towards interconnectivity. The Internet of Things (IoT), as a new generation of information technology, is driving various industries towards intelligence and digitalization. OTA technology plays a vital role in the development of IoT technology among them.
The Internet of Everything has ushered in an era of smart connectivity that is here to stay.
Over-the-Air (OTA) technology is a mobile communication technology that remotely manages mobile terminal devices and SIM card data through the air interface. In essence, OTA technology enables firmware upgrades to be carried out on IoT devices distributed globally without the need for operations and maintenance personnel to travel extensively. This not only reduces operating costs but also allows known vulnerabilities to be repaired directly through the network, providing users with more convenient services.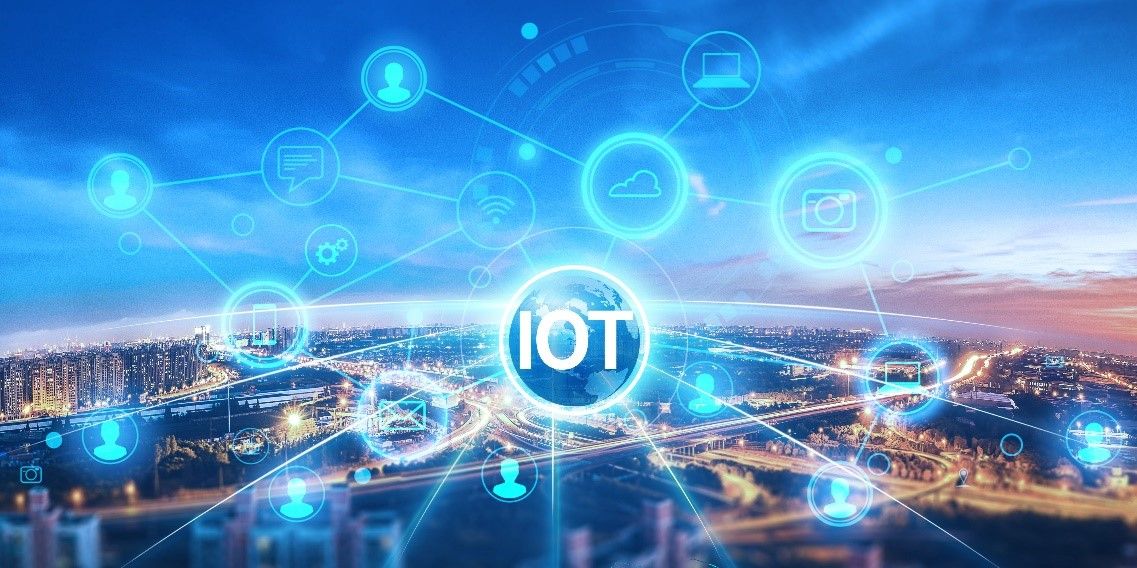 The automotive industry has also benefited from OTA technology's efficient remote operation capabilities during the IoT era. In China's smart connected car market, major automakers have entered the vehicle networking field and collaborated with professional OTA technology companies. Vehicle OTA technology caters to users' requirements and offers them a convenient driving experience. Carota, a one-stop OTA upgrade technology solution provider, has emerged as the go-to choice for smart devices to move towards interconnectivity, leveraging the IoT OTA solution built by Microsoft's intelligent cloud.
Carota introduces OTA upgrade solutions, aiming to offer users a top-notch service experience.
Carota, established in 2011, focuses on delivering professional and comprehensive OTA technology solutions to IoT industry partners. Numerous smart devices worldwide, including smartphones, tablets, wearables, smart homes, smart cities, smart medical care, and industrial IoT, currently integrate Carota OTA technology. OTA firmware upgrades are critical in meeting devices' rapid market launch, diverse deployment needs, and ensuring their security and completeness. IoT products often reserve some loading requirements for later stages and quickly implement functions in the early stage to go online. After online deployment, more features can be updated through OTA upgrades, enabling progressive deployment.
Carota aims to venture into the automotive OTA field as well. Traditional cars with system defects require the car manufacturer to initiate a recall and have the system uniformly upgraded by users after receiving the recall program. OTA technology can quickly complete defect repairs through remote data packet transmission, significantly avoiding risks associated with continuous factory recalls, saving time and money for car owners and automakers. Furthermore, OTA upgrades enable car owners to gradually unlock new features, optimize product experience, facilitate rapid iteration, and offer higher-quality services, allowing car owners to always feel "new and fresh." Carota has accumulated millions of customer production experiences in the field of whole vehicle OTA remote upgrades.
Carota leverages Microsoft's intelligent cloud to assist companies in their digital transformation.
Carota's IoT customer base operates in the global market. Considering elements such as cloud platform stability and support, global layout, Carota has forged a partner relationship with Microsoft's intelligent cloud. Microsoft's intelligent cloud offers global services and boasts excellent information security technology capabilities, ensuring information security for customers. While facilitating IoT companies' overseas market expansion, Microsoft's intelligent cloud also ensures cloud-based security, efficient global collaboration, and more refined operational management. Furthermore, Microsoft's intelligent cloud provides big data, IoT services, and solutions, which can furnish IoT companies with digital factory, predictive maintenance, and other features.
Microsoft has long been committed to promoting the digital application upgrade of traditional industries, with the intelligent connected car industry being a key investment area. With Microsoft's intelligent cloud's robust computing power, IoT, and artificial technology application, Carota proactively innovates in OTA technology, assisting companies in their digital transformation.
Carota and Microsoft collaborate to build a future smart ecosystem, mutually empowering each other.
Moving forward, Carota and Microsoft will continue to deepen their collaboration and mutually empower each other. Carota will leverage the diverse resources and services offered by Microsoft's intelligent cloud to expand its overseas business, exploring and implementing high availability, performance, data insights, and other aspects, aiming to provide IoT companies with customized services in OTA upgrades, intelligent diagnosis, remote control, and other areas. Carota and Microsoft are uniting to advance in the OTA smart interconnection path with robust capabilities, driving the rapid growth of IoT technology, and jointly constructing a future smart ecosystem!